QuietFrames® visual noise cancelling® glasses
QuietFrames work in 3 ways:

Disturbing visual impressions are reduced - relief for the brain.
The brain sets itself to focus mode - you become your most effective self.
Colleagues see that you don't want to be disturbed - no unnecessary downtime.
Less flickering

The shielding at the top reduces flickering from LED lighting and other strong light sources.

Unnecessary impressions are reduced

The side shielding relieves the brain from having to actively shut out everything going on around it. It simply doesn't have to sort out visual impressions such as colleagues on their way to the coffee machine or other events in the periphery that can steal your attention.

Unique shielding in the lens

The unique shielding in the lens makes it easier to stay focused on the task at hand.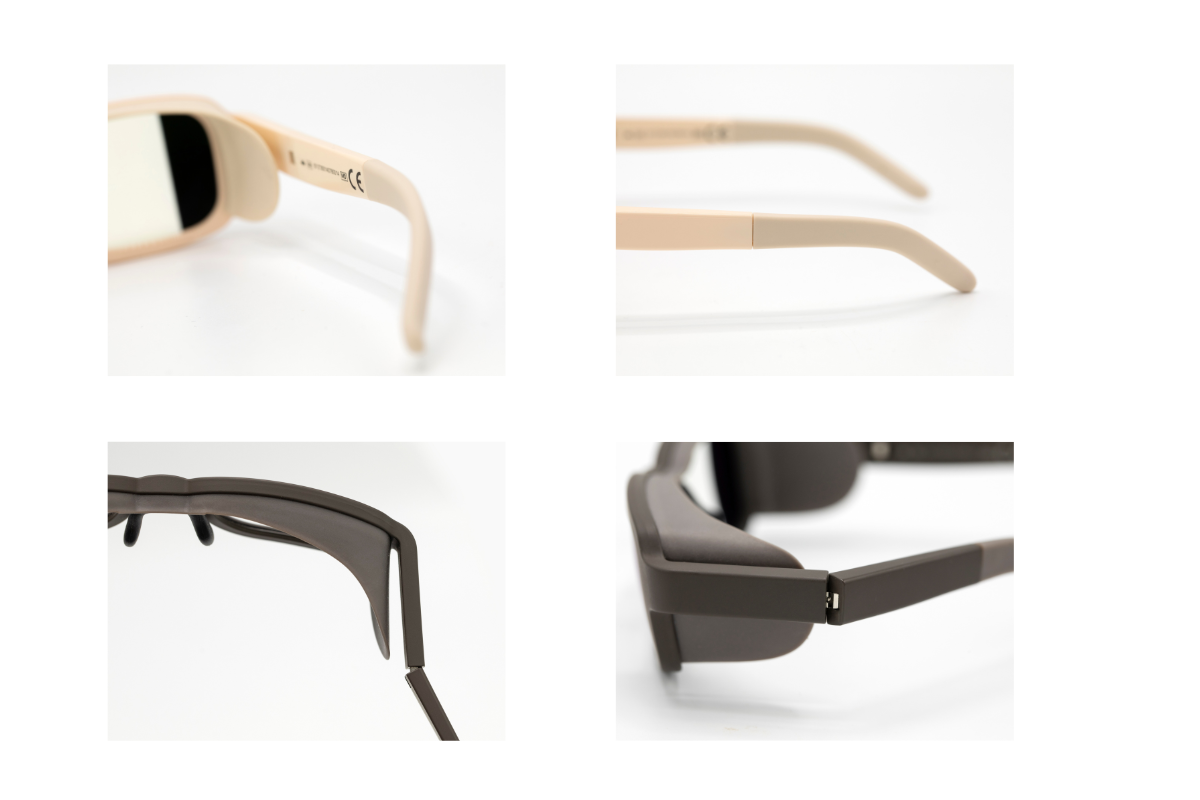 Adjustable fitting
The temples of the QuietFrames can be bent both inwards and downwards to fit comfortably behind the ears.

The flexible hinges reduce the risk of the glasses pressing too hard on the temple.
For those working in public environments
"I went to a cafe this AM to work and trial the noise cancelling glasses ... AWESOME - think I was never so productive in a cafe, despite not having ear-plugs in, so had the noise, but muted the phone beforehand - effect was so strong, I had basically missed the waiter put down the cappuccino on my table and when I realized it was nearly cold."
Quote from a happy user working from a café

View products
For those in the office
Regular price
From £235.00 GBP
Regular price
£188.00 GBP
Sale price
From £235.00 GBP
Unit price
per